Candy-Corn Inspired Drink Recipes to Sweeten Your Halloween
Home » Blog » Alabama's Local Halloween Fun Guide, Little Ghost & Ghouls Corner , Scary-Good DIY Ideas
September 24, 2015 By Wendy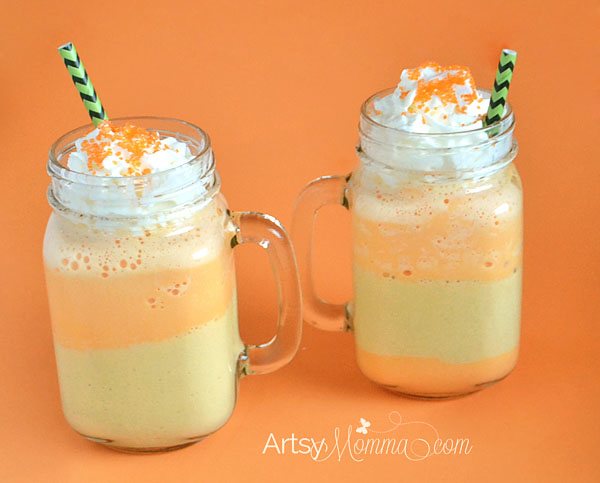 Candy Corn Inspired Shake
Photo by:
Artsy Momma
The triangular-sized candy featuring white, orange and yellow – today known as candy corn – date back to the 1880s. Back then its producer called it "Chicken Feed" and it had a tag line that read "Something worth crowing for."
While times have changed, not much has changed about candy corn. It's still a popular Halloween favorite and it even has its own day – National Candy Corn Day is on October 30th.
Let's celebrate the sweet treat this Halloween with these easy-to-make candy-corn inspired drink recipes:
There are those to love candy corn and then those who hate it. Let us know how you feel about it!