Celebs That Went All Out This Halloween: Epic Celebrity Halloween Costumes That Will Blow Your Mind
Home » Blog » Halloween's Hottest Trends, Little Ghost & Ghouls Corner , Alabama Haunt News, Halloween Headlines
November 2, 2017 By Cait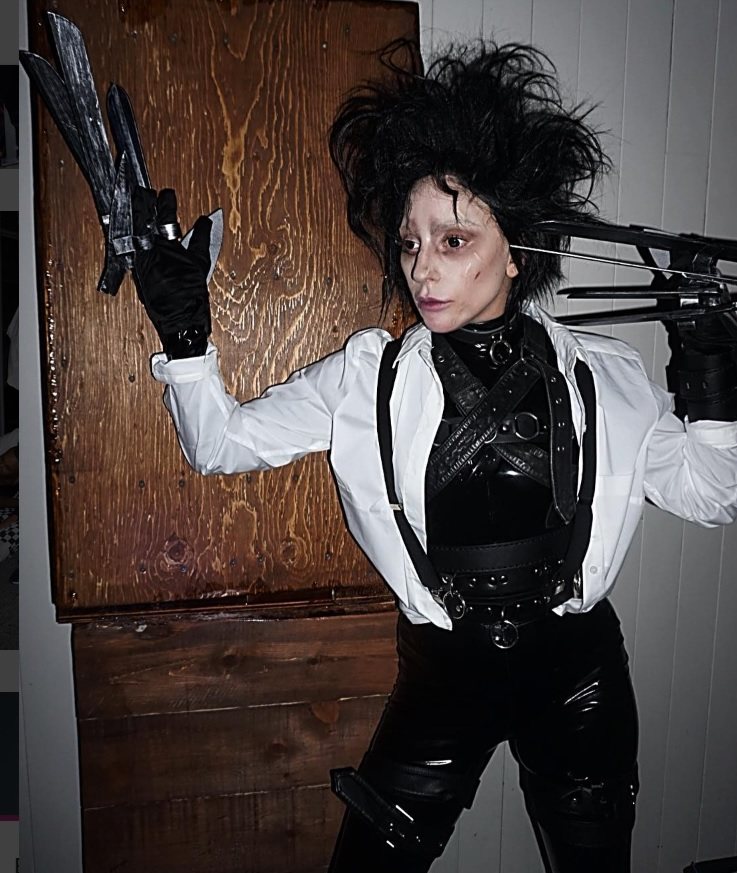 Lady Gaga went as Movie Icon Edward Scissorhands for Halloween This Year.
Photo by:
Lady Gaga, via Instagram.
Halloween has come and gone, but the celebrity Halloween costume photos just keep on rolling in! Celebrities from around the globe went all out this Halloween with epic costumes, ranging from epic and intricate, to awe inspiring, to adorable, and everything in between. With so many celebs putting together cool costumes this Halloween, we thought we'd share a few of our faves.
Jay Z as Biggie Smalls - The rapper turned to 5001 Flavors, the company that produced Biggie's iconic red jacket that was sported on the cover of XXL Magazine, to create a replica, and he definitely got the look down pat!
Adele as a Glamorous Court Jester - In this cute look, Adele put a glamorous spin on a court jester look, which was definitely impressive! As usual, her makeup was on point, and her outfit was simply amazing!
Heidi Klum as Werewolf Michael Jackson from Thriller - Ok, so this one is pretty epic. Heidi is KNOWN for her love of all things Halloween, including going all out on her Halloween looks. This year, she really outdid herself with extreme makeup and prosthetics that make the model unrecognizable in her werewolf form.
Lady Gaga as Edward Scissorhands - Lady Gaga also went all-out this Halloween, going as holiday icon Edward Scissor hands, complete with his iconic leather suit, crazy hair, and of course, scissor hands. Definite a Halloween win.
This is just a small sampling of what celebs went as for Halloween 2017, and as the days pass, even more cool pics of musicians, actors, models, athletes, and other celebrities in their Halloween looks are coming out, and it definitely seems like each one is more amazing than the last!
What Was Your Favorite Celebrity Halloween Costume This Year? Let Us Know in the Comments Below!