Unfounded Fears: Celebrate Friday the 13th at Nightmare at 3008!
Home » Blog » Alabama's Best Weekend Events, Alabama Haunt News
January 6, 2017 By Chelsea T.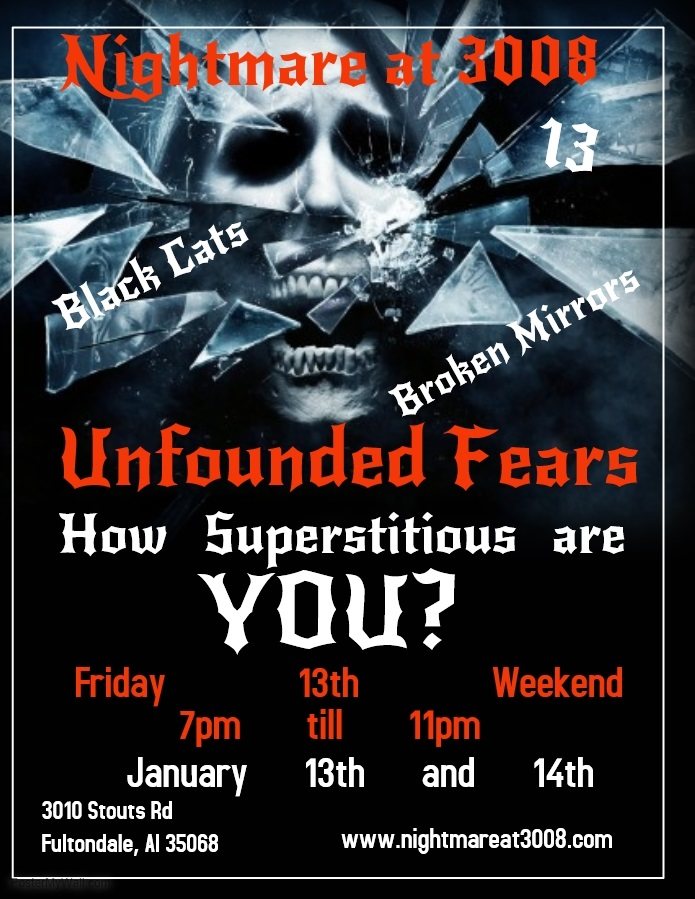 Photo by:
Nightmare at 3008
What better way to spend the superstitious Friday the 13th than at a haunted house? Nightmare at 3008 in Fultondale will be opening their doors to thrill seekers on January 13th & 14th for their special 'Unfounded Fears' event.
From black cats to broken mirrors, if you're one that enjoys the spookiness of Friday the 13th, Unfounded Fears is the perfect way to get your horror fix even long after the Halloween Season has come to an end!
Be the first to find and name all of the superstitions, and receive a free t-shirt and a two pack of tickets to 'A Valentine Massacre' at Nightmare at 3008!
The event will take place from 7-11 PM and tickets are just $13 per person. Click here to purchase yours today!