Love Has No End, Or Does It? Find Out at Nightmare at 3008's "A Valentine Massacre"
Home » Blog » Alabama's Best Weekend Events, Alabama Haunts: An In Depth Look, Halloween's Hottest Trends, Alabama Haunt News, Halloween Headlines
January 19, 2018 By Wendy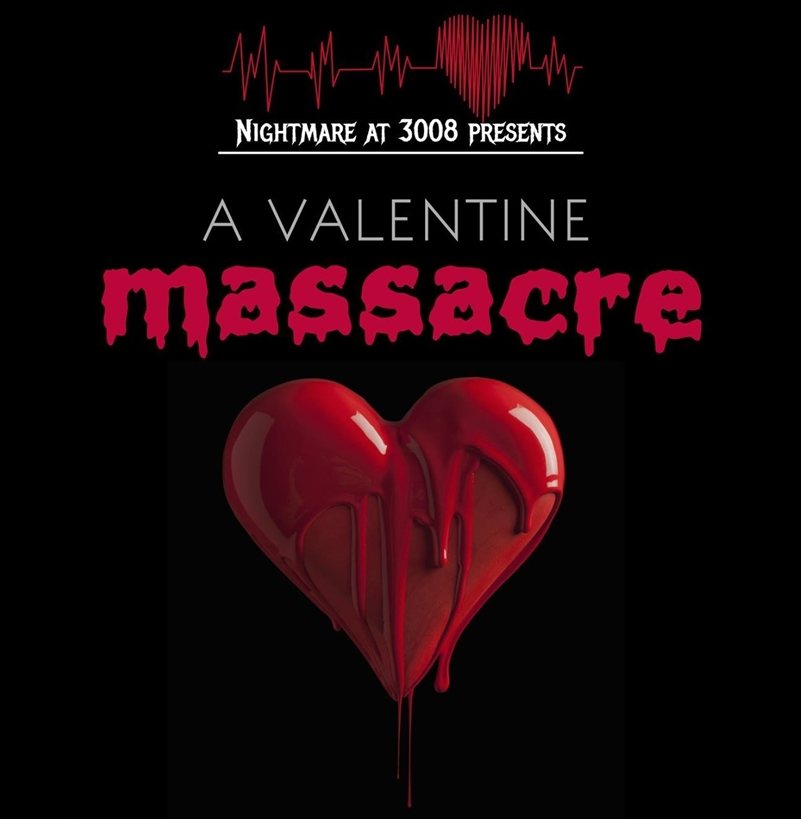 Nightmare at 3008 Presents "A Valentine Massacre."
Photo by:
Nightmare at 3008.
This Valentine's Day holiday, don't miss out on what Nightmare at 3008 has in store for you! Bring your significant other or friends for a heart-racing experience as it presents "A Valentine Massacre." You can also have a haunting fun time solving mysteries in escape rooms with clues to find and codes to crack. See if you can do it beating the clock!
"A Valentine Massacre" presented by Nightmare at 3008 runs Friday, February 9th, Saturday, February 10th, and on Valentine's Day, February 14th from 7PM – 11PM. Tickets are $14 per person, $24 for a couple, or purchase a combo ticket with escape room for $60 per couple.