2022 Question and Answer With Nyctophobia Haunted Attraction
Home » Blog » Alabama Haunts: An In Depth Look
August 3, 2022 By Haunt News & Press Releases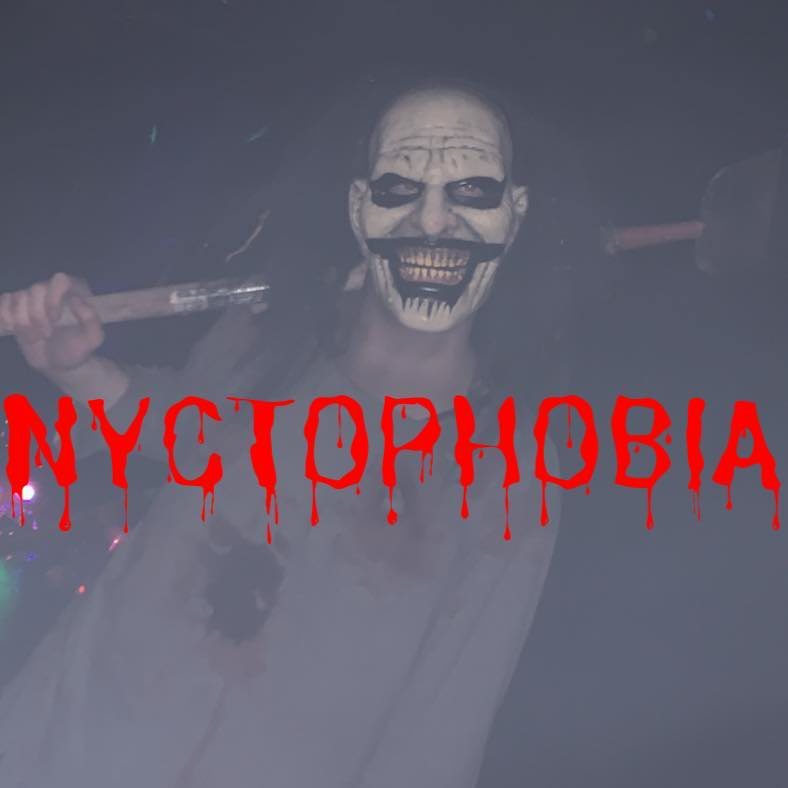 AlabamaHauntedHouses.com recently sat down with Justin of Nyctophobia Haunted Attraction, to discuss what's new at Nyctophobia Haunted Attraction for the 2022 Halloween Season!
What's new at Nyctophobia Haunted Attraction for 2022? Do you have any new rides, attractions, or special features that Haunt Seekers should know about?
We can't say!
What are you most excited about for the 2022 Halloween Season?
We are most excited about our new additions for this season. We are still adding new things to add to the haunt.
How long has Nyctophobia Haunted Attraction been in business? Can you tell us a bit more about Nyctophobia Haunted Attraction's history?
We have been in business since 2021.
What's your favorite experience since opening Nyctophobia Haunted Attraction?
Our favorite experience since opening would be meeting people from all over the surrounding area and states.
How long is a typical haunt experience at Nyctophobia Haunted Attraction from start to finish?
Our trail takes around 15 minutes to walk.
On a scale from 1 to 10, how scary would you say Nyctophobia Haunted Attraction is? Why?
On a scale of 1-10 I would say a 10. I say a 10 because I'm scared of the things that are in it.
Does Nyctophobia Haunted Attraction's property have any real haunted history? Do you have a spooky encounter you'd like to share?
We do not that we know of.
What inspired you to open up a haunted attraction? What's your favorite part of the business?
We have always loved Halloween and traveling all over to go to different haunted attractions. During the pandemic we decided to open our own attraction. There is not much to do in our area without having to travel off. Up until maybe three years ago there was only one haunted attraction within 20 miles of Fort Payne. Now we have three within an hour drive of each other. We are just happy to give people a variety of fun for the whole family.
Can Nyctophobia Haunted Attraction accommodate large groups? How many people can experience Nyctophobia Haunted Attraction together as a group?
We do our best to accommodate large groups. Although we only allow no more than 8 to go through at a time. This way you don't miss anything.
Does Nyctophobia Haunted Attraction offer any special deals, discounts, or coupons?
We currently do free ticket giveaways which can be found on our FaceBook page.