No Tricks, Just Treats! Retailers Across the Country Are Offering Freebies on Halloween for Costume-Clad Patrons!
Home » Blog » Halloween's Hottest Trends, Little Ghost & Ghouls Corner , Alabama Haunt News, Halloween Headlines
October 30, 2017 By Cait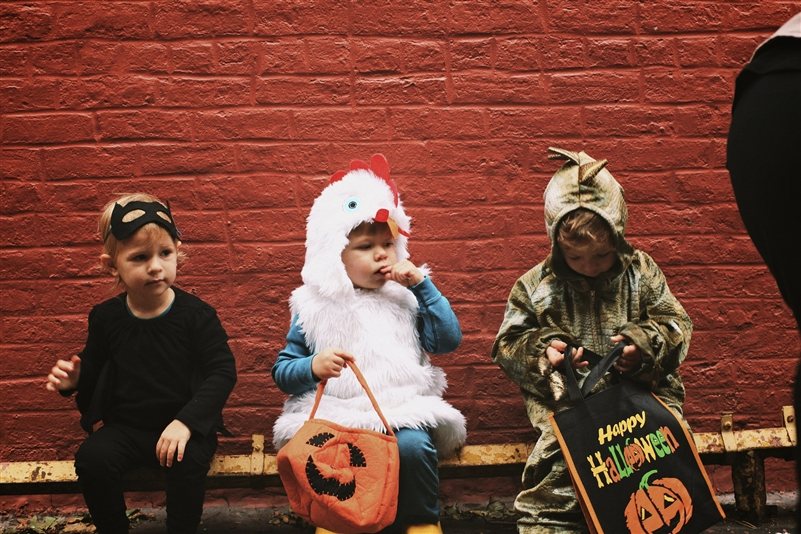 Restaurants & Retailers are Getting In on the Holiday Fun with Freebies for Kids & Adults this Halloween!
Photo by:
Marco Burnedcity, via Flickr. (CC BY-ND 2.0)
Candy's not the only treat that will be handed out this Halloween - retailers are getting in on the holiday fun this year by offering up some sweet freebies to customers across the country! Some shops ask you to come in costume to enjoy a treat on the house, some just ask you to swing on by on Halloween Day - either way, scoring sweet freebies is a great way to enjoy the holiday, and start your Halloween off on a positive foot.
Here's the scoop on some of the biggest retailers that will be giving out treats this Halloween - no trick!
Krispy Kreme Donuts - Each year, Krispy Kreme Donuts offers a free donut of choice to customers who come in in costume. This year, they're also offering a free trick or treating bucket (while supplies last), with the purchase of 24 of their delicious donut holes!


RedBox - Thinking about staying in on Halloween? RedBox is offering a free one day DVD rental for Halloween! Simply text "RETURN" to 727272, and they'll send you a special code to get a free DVD rental! If you've got a BluRay Player, not to worry - the code also works - you'll get $1.50 off your BluRay rental with the same code.


IHOP - Head over to IHOP this Halloween, where kids can get a free "Scary Faced Pancake" - costume not required!
PDQ Restaurants - Head in to your local PDQ restaurant in costume after 3 PM on Halloween, and score a free cookie (with any purchase)! Now that's a treat everyone's sure to love!


Bass Pro Shops - Bass Pro Shops is going all out this Halloween - not only can little ghost and ghouls take pics with iconic Peanuts characters this Halloween, they've got someone there to take the photo for you, and give you a free 4x6 pic of your child & Charlie Brown! They're also offering a free Halloween Pin Lanyard to the fist 100 participants, and will be hosting free crafting events in store, including a DIY Trick or Treat Bag on Halloween, a Pumpkin Toss, Costume Parade, and in-store Trick or Treating event!


BurgerFi - BurgerFi has lots of locations across the US, and if you pop into your local BurgerFi joint in costume this year, they'll treat you to a free small custard!


Chuck E Cheese - Throughout the month of October, Chuck E Cheese is offering 50 free prize tickets to any children who come in dressed in costume as part of its "Chucktober" Celebration.


Burger King (Very Limited Locations) - At limited locations across the US, Burger King is offering a free Whopper to patrons who come in dressed up as a clown this Halloween. You can be dressed up as Pennywise, Ronald McDonald, or a clown of your own creation - any clown will do!


America's Dog & Burger - Ok, so this one is all the way in Chicago, but it's too funny not to include. If you dress up as a Hot Dog this Halloween, and head over to America's Dog & Burger, you'll be treated to a free hot dog meal as part of their "Happy Halloweiner" promotion. If you happen to be in the area, and plan on dressing as a hot dog, you'll definitely want to check this one out!
Have Any Halloween Freebie Tips You'd Like to Share? Will You Be Enjoying Any of These Halloween Freebies?
Let Us Know in the Comments Below!