Jemison Center & Old Bryce Hospital - Northport AL Real Haunt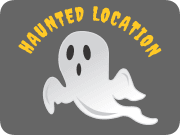 Details
Average Review

Listing Categories

Open To Public

NOT Open to Public
The Jemison Center, also sometimes called the Old Bryce Hospital, was a mental health facility in the early 20th century. Accounts of the building while it was still in operation say that conditions in Jemison were deplorable, with patients being mistreated by an overworked and understaffed faculty. The center eventually closed down and has been left abandoned, but that hasn't stopped thrill seekers from breaking in and trespassing on the old grounds. Visitors say they have heard disembodied voices, footsteps, and slamming doors. Others claim to have had more violent experiences in which their hair was pulled or they felt as though they were being kicked. Now in serious disrepair, the Jemison Center may be unsafe to visit, and is reportedly patrolled by police who will arrest those caught trying to sneak in.
Red eyes.

While at my experience with Bryce,Me, My uncle and my aunts went here. At first we arrived around 9pm. We took 30 minutes to travel along the way to get there.. After we got there we explored the buildings and on our way back we saw something that shocked me. When I looked over we saw headlights and there was a man in a truck staring at us with red glowing eyes, now I'm not saying like when your high type of red eyes.. I'm talking red light red glowing eyes.. he was staring at us while he drived by we couldn't see his exact facial expression. This happened in June 2023. And keep in mind they have a yellow border line across from here, so there was now way he could've fitted his car thru this pathway and found us in the forest. His eyes were GLOWING red like red headlight glowing.. he just stared at me and my aunt while he drived by slowly.. it was the creepiest thing I've ever seen.. he wasn't high.. his eyes were literally glowing I can't even describe how scary it was.. he was silent as he drove by.. which made me get even more chills, other then that.. the place was eerie, and it was very scary.. there are actual people in the rooms of these places so be prepared before you get ready to come here.. always have people with you..

Posted 7/10/23

2 out of 2 found this review helpful

Pregnancy video

While walking to the second building down the road before Bryce, one of the people that I was with had his phone suddenly start playing a pregnancy loss video. Having never watched a video of that topic at all start playing off of his youtube. (Youtube normally suggest your interests.) Theory is, a woman that suffered a pregnancy loss went so insane that she was taken to Bryce. Died there.

Posted 6/23/23

2 out of 2 found this review helpful

haunted asf

the first time i went with my buddies, we were in a room and my friend said his chest started to hurt. wierd, he never has chest pains. soon after he said that we heard something heavy breathing and walking above us. as we started to leave, by buddie had chest pains again. we started to run and we turned around a saw a human sized shadow figure behind us with the eyes reflecting with the flashlights. we almost get to the car and my friend has chest pains once more and we all hear a little girl saying "hi, come back" as she sounds like she is in distress. second time we went back it wasnt as scary but everytime my same buddie had chest pains we would soon hear something being thrown seconds after along with feeling like we were being watched.

Posted 6/15/23

1 out of 1 found this review helpful

I was born here

Supposedly after i found who my biological mother was, my new found half siblings told me she was put in this institution by her mother, and then was raped by either a patient or staff member, hence my conception, and of course was forced to give me up for adoption in 1969. I would love to go here to visit just to be able to be in the same spot my bio mother was and i was.

Posted 2/15/23

1 out of 1 found this review helpful

Haunted

Right before my boyfriend and I started dating, he took me here as i've lived here my whole life but never been to Old Bryce. It's been on my bucket list and finally felt safe enough to go because of him. Be careful of law enforcement and most importantly, squatters. Also be very aware of the decaying buildings. Anyways, my boyfriend and I got there around 9pm and explored the Jemison Center itself first. Quite a few stairwells are blocked by debris but you can still make your way around the entire building. We felt watched but did not hear anything paranormal in the main building. We also found what seems to be an old boiling room building, filled with large furnaces, and a small building. However, what we felt was the creepiest was the old nursing home. It is to the left of the main building, we couldn't see a clear path at night and just went in through the woods using Apple Maps to find it. It is a huge building with many rooms. The doors are made of heavy metal. This was the building where we both heard footsteps close to us, and even heard one of the doors shut. After exploring we started to walk back to the main path and back to the car. We were between the nursing home and the Jemison Center when we heard a woman scream nearby. It was loud. We walked the entire property and we were alone. I'll never forget it.

Posted 12/20/22

3 out of 4 found this review helpful

Do not go there

Me and my boyfriend and friends went a year ago back in June and had no experience just a really cool place. Then we went tonight and had weird feelings. Flashlights turned off once back on the dog we brought barked at the woods. Once we got closer almost inside a women screamed so loud all of us ran all the way back to the truck. While running we stopped and heard something running towards us so we ran faster. DO NOT GO HERE. If you do be prepared!!

Posted 10/9/22

3 out of 3 found this review helpful

Definitely haunted

Me and some friends have came to Bryce several times and almost everytime I've had an experience but it's easy to excuse most ghost experiences rather then accepting the reality that they're real! But my last visit was late at night on halloween 2021 and we heard a single dog bark which was weird because of how dark it is but like I said some things are easily excused then we heard what sounded like a loud bang that was unexplainable but still we ignored it and continued talking because we was sitting in this room with our phone flashlights on…and what happened next is what confirmed that either someone was inside this building fucking with us or were experiencing a real ghost but something made us jump up because we realized how dark it is and the footsteps didn't sound like broken concrete like it did when we walked it sounded like it would if their was clean floors back when it wasn't abandoned and when we were running out of there we were walking down the first path that goes from behind the building to leave out the back way and we heard a baby screaming in the woods…that sounds so fake I know but believe it or not I swear on my soul it happened it was so dark that you couldn't see your hand in front of your face so I know that no one else was there without us knowing for sure and I doubt anyone would bring a baby in the woods another experience on a separate time is I was walking and recording and didn't see or hear anything out loud but when I got home and replayed the videos I heard someone screaming in agony I plan to go back soon I feel like the more familiar the spirits get the more they are active

Posted 11/29/21

3 out of 3 found this review helpful

My grandfather's internship

My grandfather did his medical internship at Bryce Hospital in the late 50s-early 60s. He told us about how one of his classmates was killed by a patient there, how commonly restraints and items of that nature were used (which is now considered patient abuse within the medical field), and about the treatments then. He remembered assisting in lobotomies, ice baths, and many other "treatments". I would definitely believe this place is haunted now and it is great piece of medical history that shows how far we as nurses, doctors, and psychologist have come.

Posted 11/24/21

2 out of 2 found this review helpful

Definitely haunted

I've been to the Jamison center a few times and I have a recording of a man screaming and we didn't hear this out loud we only heard it when we played the videos back but it sounded like someone screaming in agony then the next time we went which was last night we heard a slamming noise and we got scared thinking it was cops then we heard running and that freaked us out so we started leaving then we heard a BABY crying in the woods I literally thought it was my mind playing tricks on me until I looked at my wife and her face looked petrified we took off running and left

Posted 11/1/21

Decay

We have been to this site several times. We even went to the nursing home part off to the side. Having been there during the day and at night I can say It it most definitely a spooky place . I'm a photographer so you can imagine I took a ton of photographs while inside and I have one with a very very clear imagine of a nurse wearing the exact type of uniform you see in pictures online of old Bryce . At first I wasn't sure about the type of uniform until I researched more . It's very clear . Having been there this year I think it's important to note that the gate to the road leading to the center is now closed shut and you would have to literally sneak in and the building is pretty unsafe at this point .

Posted 9/19/21

1 out of 1 found this review helpful

Very haunted

My nephew and a buddy of mine went there recently and heard whistling, had stuff thrown at us and heard a woman cry. Plus my nephew and i caught a shadow figure and lots of orbs there and an EVP saying can i kill him? I got the name Zena and Clara and a hiss. So yes it's really haunted

Posted 12/5/20

Not Haunted

I've been there at night and during the day, while night time is certainly creepier it's more because it's almost totally dark within the building than because of spirits. During the day we looked around every room and every building and it's clearly just an abandoned building which is fun to walk around but not a "creepy spirit filled" space. The graffiti is more creepy than anything else really. Lots of 'KKK' and swastikas, tons of sexual innuendo and random phone numbers. The experience is great just for the history factors but as a Pagan, I definitely don't believe this place is haunted.

Posted 9/19/20

1 out of 5 found this review helpful

WENT LAST NIGHT

I AM APART OF NORTH ALABAMA WRAITH HUNTERS A PARANORMAL INVESTIGATION GROUP IN NORTH ALABAMA AND WE CAPTURED TONS OF ORBS AND HAD A FEW CONVERSATIONS WITH A SPIRIT BOX

Posted 8/16/20

2 out of 3 found this review helpful

pull your hair UP but not OUT

just wanted to make that distinction. great website

Posted 6/27/20

0 out of 1 found this review helpful

worth going

me and my bestfriend didn't even make it steps in the door before we looked down the long hallway at 12am with our flashlights. We heard the most distinct two knocks, we ran so fast. We went back during the day the next day to get the lay of the land and plan to go back at night sometimes soon.

Posted 3/10/20

1 out of 1 found this review helpful

This place is haunted

Been countless times while i was in college, the cafeteria in back of the building is where i experienced activity, but the whole building let's you know something is watching. My two friends and I took our dog to the Jemison plantation after class around 3 like we did about a dozen times before. We had never experienced a true sighting, almost started to become a skeptic, but the place was so cool we kept thinking we'd discover something new. After we had walked the path around the building we made our way in the front doors, casing the entire building before we headed out the back entrance through the cafeteria. Once we got to the cafeteria my friend becomes very offensive, yelling obsene things at the spirits, kicks the wooden door separating the kitchen to the dining area . This was caught my other friend and I off gaurd, but it was ploy for something to make contact and it worked. A voice I will never forget nor be able to mimic, yelled at us, not saying words unrecognizable but the meaning was well received. 'GET OUT' before I could turn to look at my friends, to try to make reason of what that was, they were running with my dog already out the door. I went back inside a few more times afterwards, nothing happened again. The last time I went, I was just driving through town and wanted to see it, I drove my car on the loop that goes around he building during the day time, when I got to the back I saw basement, only accessible through a window at ground level under the cafeteria. I'm tearing up just thinking about it. Very very few people know about it, it's almost impossible to notice at night, and you have to Be looking intently because I missed it every time, and only one other person I've come into contact with has seen it. If you find it, be careful, that place isn't necessarily evil, but it doesn't wanna be bothered, and it will let you know. If you go to the basement, don't just go with a phone flashlight, come prepared. I plan on going soon with some equipment to see what I can get on camera. Believe this story or not, I don't care, but be careful if you go, there a lot of people that go out there especially during Halloween, you don't want to be the next ghost haunting that place, go prepared. P.S. the building next to it is not a school, it's a old folks mental institution that closed down a few decades ago. The operating room is still there, idk what else they could have used the room for. That place doesn't have the history, but it's creepy. Like micheal Myers creepy

Posted 8/10/18

7 out of 8 found this review helpful

As I Was Carried Away......

It was a calm, cool day in March when my boyfriend, at the time, had an old friend he'd not seen in years to come by and visit. It was my first time ever meeting this guy, though I had heard a lot about him from Keith, whom which he shared some history with from being friends. There was a woman, which was a part of his life prior to this day, who had apparently played quite the significant role as his beloved other half. Little did I know, she would soon also play a part in mine as well..... Later, as we were lost in conversation, Keith's friend eventually informed us of his other half's untimely demise, then asked if we would like to ride with him to pick up a few things from the old house. Mind you, at this point, being as well aware that I was to this woman committing suicide, I was also utterly and totally unaware as to HOW she brought upon herself such a sudden and tragic death. We arrived in Coldwater just a few minutes before dark-thirty that night as we pulled into their garage. Their back door was all the way from where the carport was, back around to the further end of the house. Entering right into a hallway, you could either go right into what appeared to be a laundry room or back left into the kitchen. There inside the kitchen was an island where we stood talking for a few mins, just before going into a dining room which was adjacent of us. To the left, there was a den like addition to the house, straight across the dining room was a bedroom and to the right of that was a huge living room filled with beautiful interior decor, etc. Now that you have a general idea of the layout to the house, let's make our way down the hallway from there. Right at just the end of that was her room, where she had what every female wants and that's her own bathroom, closet and everything wonderful. Though I didn't realize just how much things weren't so wonderful. My fiancé's friend (in his past life) proceeded to lead us down the hall and to her room. As they were going into the bathroom, I was about to step into her room from the hall when suddenly I heard a voice, it was a woman saying "it's okay"; I stepped right back out and as I did there was an enormous weight that came over me, followed by a chilling cold sweat. First, the tingling numbness was at my feet, then quickly climbed my legs, up in the pit of my stomach and to the rest of my body. As I felt it moving faster, it got much worse, even more so that when my chest began to tighten I started to lose all feeling in my face; leaving me very weak and faint from closely losing consciousness caused by a severe panic attack from out of nowhere!!! Being vastly quick, to rush to my aide and be by my side, smooth and swiftly grabbing me up, cradled me and carried me in his arms on into the dining room and sat me down in a chair. I almost became consumed entirely by what I truly believe was a viciously evil paranormal act. I was fighting to hear her attempting to tell the truth on what really happened but she already faded away. Amongst the chaos and still in shock from what had just occurred, I could feel myself slowly coming back to reality, my feeling was back within my senses and finally, I was able to catch my breath. Are you prepared for what's next? The very last thing was something that I never seen coming!!! Suddenly, all the way around my neck there was this burning sensation that hurt and throbbed along in rhythm with my heartbeat. Remember earlier, I said that she had committed suicide; well, it seems as if she hung herself with a ratchet strap..... I think maybe, that just maybe, she might've been a victim of some type of abuse and was strangled by hung to make it look like she hung herself.

Posted 1/6/18

3 out of 7 found this review helpful

Creeped out!!

Someone else rated this as well and we went on today as well.. we don't know the other poster and did not see anyone else when we were there. But my friends and i didn't even leave our vehicles. My best friend got chill bumps, my phone died and it was on 80-96% when we arrived. Also, i come home after dropping them off and sat on my living room couch for awhile and 30 minutes later a picture that was behind me flew off of the wall and shattered. The nail is still in the wall and everything. My mom said the picture nearly hit me and luckily i moved on time. I'm not sure if something possibly followed me home but I'm definitely got going back.

Posted 11/15/17

1 out of 1 found this review helpful

do not go

My friends went to it and got scratched and pulled

Posted 11/14/17

2 out of 3 found this review helpful
Share Your Experience or Comments - Jemison Center & Old Bryce Hospital
Real Haunt Listing Info
Visitors to this page: 10,234
Last edit to this listing: 1/15/2016 (2813 days ago)

Disclaimer: Alabama Haunted Houses does not endorse or support trespassing to visit real haunts. Before you visit ANY local real haunt, make sure to acquire the appropriate permits and/or permissions, and be respectful of privately owned properties. Countless Haunt Hunters have been arrested, ticketed, and reprimanded by the authorities for trespassing. To avoid this, be sure to get in touch with the property owners before visiting a haunt, and respect their hours of operation, local regulations, and rules for visiting at all times. Happy haunting!
All information on this page was submitted to Alabama Haunted Houses and was believed to be accurate at the time it was posted. Please report any inaccuracies
here
.