Mountain View Hospital - Gadsden AL Real Haunts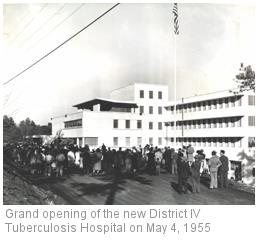 3001 Scenic Highway
Gadsden, AL
800-245-3645
Details
Average Review

Listing Categories

Open To Public

NOT Open to Public
Mountain View is a private inpatient psychiatric facility in Gadsden serving both children and adults. Though it is not the sort of creepy, abandoned facility normally associated with haunted mental hospital legends, there are still rumors of unusual activity within Mountain View. Some visitors have reported hearing strange noises, and others have seen shadowy masses.
Mouse over photos to see photo credits.
I've seen it

I was put in mountain view hospital for 7 months and have you ever walked in a hospital and can see what happened to the people that died and how they died I've seen the dead nurse she had no legs and I saw a big black shadowy mass all throughout the lobby I've never been the same since there are dark forces real dark forces and I here to tell you they are real

Posted 11/9/22

ghost

I was at mountainveiw hospital for 6 months and ive seen all of the things on these comments

Posted 9/7/22

Something There...

I was visiting my husband in the hospital back in 2010. I am sensitive to spirits. I can see the dead, speak to the dead, and I can feel what they felt when they passed on in life. I saw several spirits roaming the halls. There was a black mass that's keeping these spirits there. I saw it and felt it. I felt cold patches of air in the visitation room. I heard voices and screams. I also heard crying coming from a bathroom down in the lobby. At Halloween 2021 I did a ghost cam and caught a ghost nurse standing on the outside in the front. Her body was whole except for no legs. Something is definitely there...

Posted 2/18/22

Old Norris High School

There is an old school in Attalla that i did not know about until recently, i had went the first time at night with a group of friends, it is rumored to be haunted and the rumors are very true. There is graffiti everywhere and no electricity, it is abandoned, the windows are now busted out and it is kinda falling apart. So when my friends and i got there i did not think it was haunted, it looked very creepy tho, so we was all in the school just looking around and exploring when all of a sudden one of our friends starts going crazy and running super fast throughout the whole school. My boyfriend and i was walking out of the school when our friend "the one who was acting weird" says that there are other people in the school , he meant that our friend group wasn't the only "people" in the school. So my boyfriend starts yelling at our other friends to tell them about it, Some of them went in and some of us stayed out but my boyfriend and i stayed out , at this time our friend was going crazy still. He finally runs out of the school and just like passed out on the grass , he was breathing heavy and was just shocked. Everyone was trying to figure out what was wrong with him but then he stands back up and try's to run back into the school but some of our friends were holding him back , while this was happening i told my boyfriend that some kind of spirit or entity was messing with his head. So this dude hits both of the guys holding him back and runs right back in , his friend ran into the school trying to help him , at this point we are all scared but we couldn't just leave our friends there so we are kinda just standing outside trying to figure out what is happening and here comes the dudes friend he immediately falls to the ground and starts breathing real heavy his face was as white as could be. He raises up and starts throwing up blood at this point i knew something was up with the school. This dude was so spooked by what he saw that he was just trying to leave his friend there , our other friends had left so it was only me , my boyfriend and the 2 dudes so we are in the car about to takeoff and leave the other dude there so this dude finally came out and he got into the car crying and other stuff. After we got to where we was going they both explained what they saw , the dude that first started going crazy saw a tall black figure with sharp fingers and horns , and the other dude saw what appeared to be that the hallway kept getting longer and there was a red light in the end of the hallway ( there is no electricity) he also had said to see a little girl. After that night i didn't want to go back but i told my mom about it and she does witchcraft so she knows about this stuff and she can talk to spirits and etc. A couple nights later we went back with my mom and as she was about to walk into a big room that i believe is the auditorium or a lunch room she sees the same thing one of the the dudes had saw the night before the black figure thing. My mom isn't scared or spirits but she said this thing was so scary that the only words she could get out of her mouth was "just go" she was telling us to get out of the school . My mom won't talk about what this demon or spirit said to her but she did say that it wanted all of us dead. As we were walking out of the school all you could hear was a girl screaming. We have this on video. so if you do decide to go to the school just be careful and don't go by yourself.

Posted 12/23/20

4 out of 4 found this review helpful

Scary as hell!

It was an okay experience. They did call code blue 3 times (someone stopped breathing) I felt someone sit on my bed,i had a bunch of nightmares, i saw a young boy on the basketball court at night, and kept seeing a shadow of a man on the childs unit stair case. I was admitted here Jan. 27th 2020 and was discharged Feb. 2nd 2020. I was there for Anxiety, Anger and Depression.

Posted 10/26/20

3 out of 3 found this review helpful

i was in there for depression

I stayed there summer of 2019. I was on the 3rd floor. i didn't have a roommate due to the girls passing lice around. at night, i always saw someone walking back and fourth in the bathroom. (the bathrooms are very tiny and kept locked so i was confused). other nights i would hear something whispering my name. i would look out my window at night because i was bored and saw a little boy playing on the basketball courts. also, i had a dream that i was sitting in the middle of a star with a circle around it with candles lit, the next morning i saw someone had written their snapchat name underneath my mattress on the wooden bed frame, so i pulled it back to see if there was more. and in the middle of the bed frame there lies the same star with a circle around it with "666" around it. it was a great experience and very helpful, just super creepy and uneasy. i was so uneasy i left after 5 days of being there, i didn't care if i got help or not at that point.

Posted 7/18/20

3 out of 3 found this review helpful

Useless info

I've never seen anything there personally, but I does however, have the creepiness of somewhere sinister. It's very well known here that tons of people died here from sickness. It's very old, and not pleasing to look at

Posted 7/10/20

1 out of 1 found this review helpful

My mom worked there 35 years

My mom worked in this hospital when it was a TB hospital with a nursing home floor. Later they added an addiction unit too. She worked there for 35 years. Well I can remember as a kid how weird I felt when I would go with mom to pick up a check or something she had left. She had some stories to tell too. I wish I could remember them but I can tell you that hospital has a lot of history. For anyone that doesn't know the hospital also was across the street at one time. Then they made some living units from that. Also there were odd things that use to go on there too. When the hospital had was a TB sanatorium they had wood crafts for the patients to do while they were there. I still have somethings that was made and given to my mother from her patients. I wish she was alive so I could ask her more about the experiences she and others had. Just because a person doesn't experience anything odd doesn't mean others didn't.

Posted 6/25/20

2 out of 2 found this review helpful

True event

There is a woman that walks the gate on the edge of dark shes kinda see through and dressed in white ive been told there is more than just her there. I was actually treated in that hospital for depression and anxiety yrs ago and always felt like i was being watched. I hadnt seen anything until after i left from there and me and a few friends drove passed there one night as the sun started to set

Posted 5/18/20

1 out of 1 found this review helpful

it is truly haunted

I was there earlier this year and I saw and heard multiple things. at night I would see a small boy on the basketball court and I saw the fifth-floor doctor. I heard the tapping on the window at night and it was as if a man was trying to sit on my chest at night.

Posted 12/6/19

2 out of 2 found this review helpful

It's all a hoax

I stayed in Mountain View hospital for 10 days to treat depression and anxiety. I never saw or heard anything unusual. The nurses walked the halls, day and night, all bathrooms and wards were kept locked. No one gets in or out without the knowledge of the staff. All-in-all, it was a pleasant and helpful stay.

Posted 10/9/19

3 out of 4 found this review helpful

Never experienced anything

I never seen anything nor have I heard anything. The only thing I've seen that was scary was a kid with issues threaten to kill me with a pencil in the Children's Unit. I've been there two different times. Same reasons and never experienced anything scary. Just kids and adults having issues.

Posted 10/5/19

2 out of 3 found this review helpful

I've been admitted several times

I was admitted for depression, let's get that out there. Keep in mind that this is an active mental hospital, the people that go there are getting help with their brains. The thing that made people freak out was because of the TB thing and the burning of bodies and shit. I never saw anything. Never heard anything. Never even felt energies. This place is not haunted and you should never be scared to go in there. The woods behind it though were pretty off but it was probably me being unsettled by the events of that day.

Posted 2/25/19

2 out of 2 found this review helpful

Yes it is

I've been in this hospital three different times and each time I was there I would hear screaming crying footsteps and the third floor stairwell at night there was a man and a kid wearing paper sacks and also the shadows are unreal I can't imagine going back ever again!!!!

Posted 8/29/18

5 out of 6 found this review helpful

Don't stay there!

I was admitted to the hospital 3 times and each time things would happen...the 3rd time was by far the scariest. I was in the girls adolescent unit and I stayed at the end of the hall next to the stairwell with my friend who was also a patient. We would always see a shadow of a man coming in and out of the stairwell at night. Then we could hear screaming in there.

Posted 12/27/17

4 out of 4 found this review helpful

Experience of a lifetime....A memory I'll never forget.

I stayed there for an entire month right before Halloween. Just laying there in the bed I would hear footsteps in my room and I would hear crying from the bathroom. Sometimes it felt like someone was trying to sit on my bed while I was trying to sleep. I would ask the nurses and techs if they were walking in my room or if they sat on my bed, they all said no. It seems like every weekend we would hear screams from the staircase at the end of the hall. The third floor adolescent unit was definitely creepy place to live for a month. Whatever you do, if you are admitted to Mountain view hospital do not play Christian music over the radio or you won't be able to sleep at night.(this is coming from someone who enjoys all music). I was discharged on 10/10 ( Erie). But something's always drawing me back to that place. Maybe because it felt like a home I never had, or its the spirits that danced over my body while other spirts took my patient ID bracelet off my arm during my slumber wanting to feed off my energy again to feel alive.

Posted 11/27/17

2 out of 2 found this review helpful

Yes it is!!

I work here and see a black mass and a woman in white hospital gown. The 5th floor is where they burned bodies infected with TB. We here footsteps and get hair pulled. We have sinks with the water come on ny itself... its seriously haunted. Im night shift VERY ACTIVE!

Posted 7/17/17

3 out of 3 found this review helpful

It was a great experience

But I did see a shadowy mass

Posted 6/13/17

1 out of 1 found this review helpful

Mountain view is not haunted

I have stayed here before, with many people whom experience hallucinations because of a psychiatric problem. I only have depression ocd and anxiety so I can promise you, I never seen or heard anything unusual. But nurses are up all night and do roam the halls. Not scary at all.

Posted 4/11/17

1 out of 1 found this review helpful
Share Your Experience or Comments - Mountain View Hospital
Get More Info
Contact Phone #: 800-245-3645
Real Haunt Listing Info
Visitors to this page: 6,268
Clicks to Website: 533
Last edit to this listing: 1/16/2016 (2698 days ago)

Disclaimer: Alabama Haunted Houses does not endorse or support trespassing to visit real haunts. Before you visit ANY local real haunt, make sure to acquire the appropriate permits and/or permissions, and be respectful of privately owned properties. Countless Haunt Hunters have been arrested, ticketed, and reprimanded by the authorities for trespassing. To avoid this, be sure to get in touch with the property owners before visiting a haunt, and respect their hours of operation, local regulations, and rules for visiting at all times. Happy haunting!
All information on this page was submitted to Alabama Haunted Houses and was believed to be accurate at the time it was posted. Please report any inaccuracies
here
.